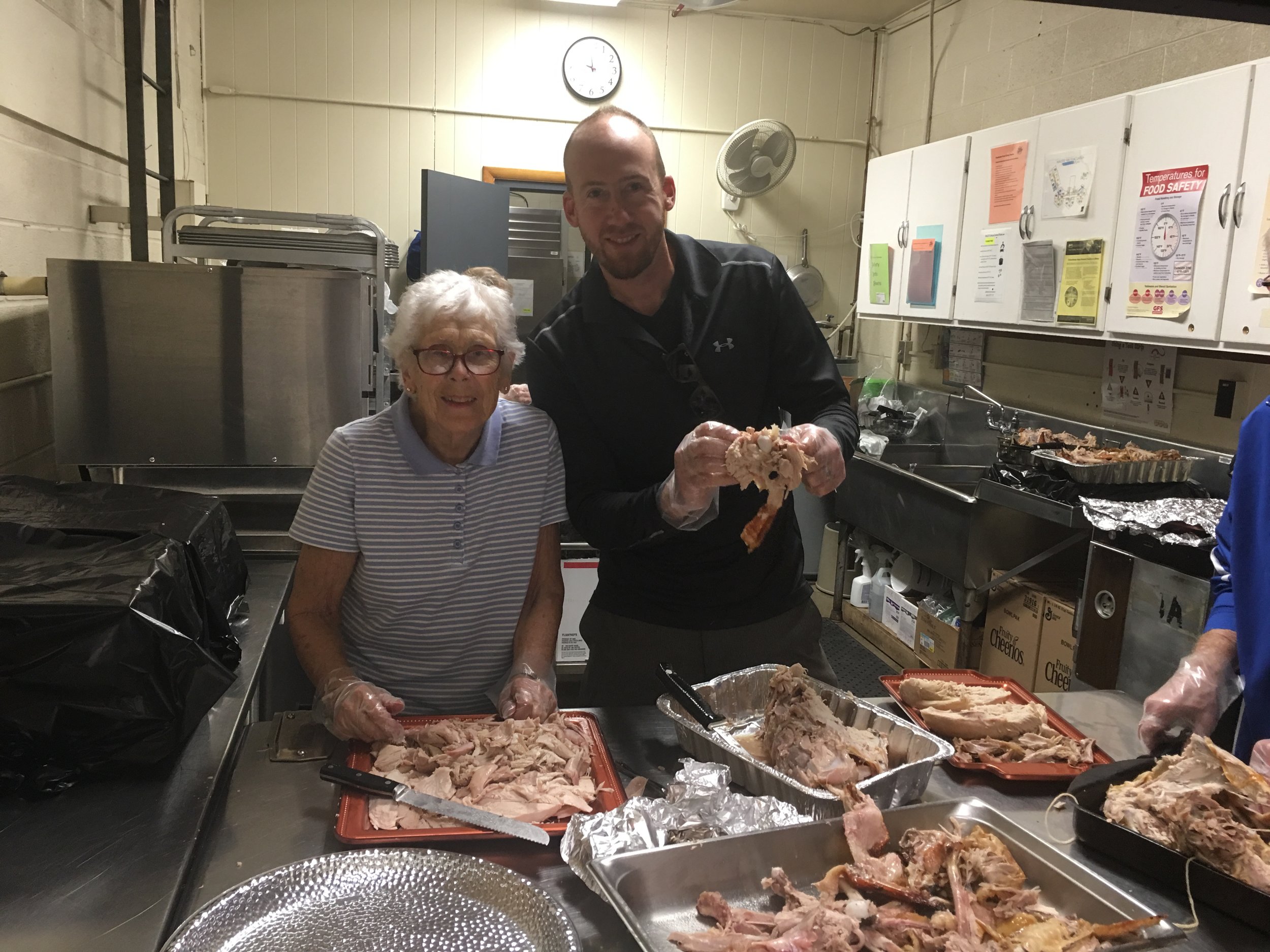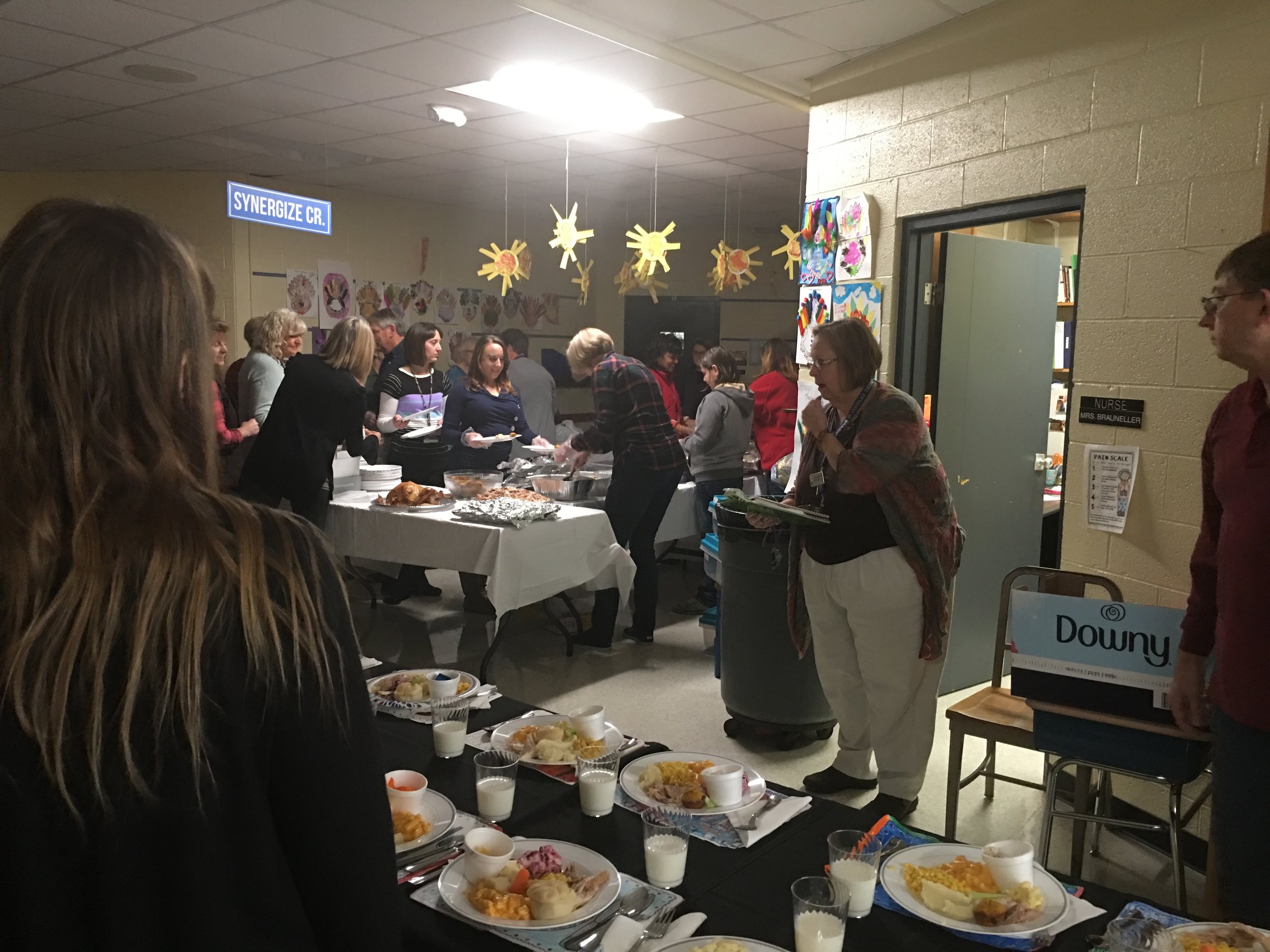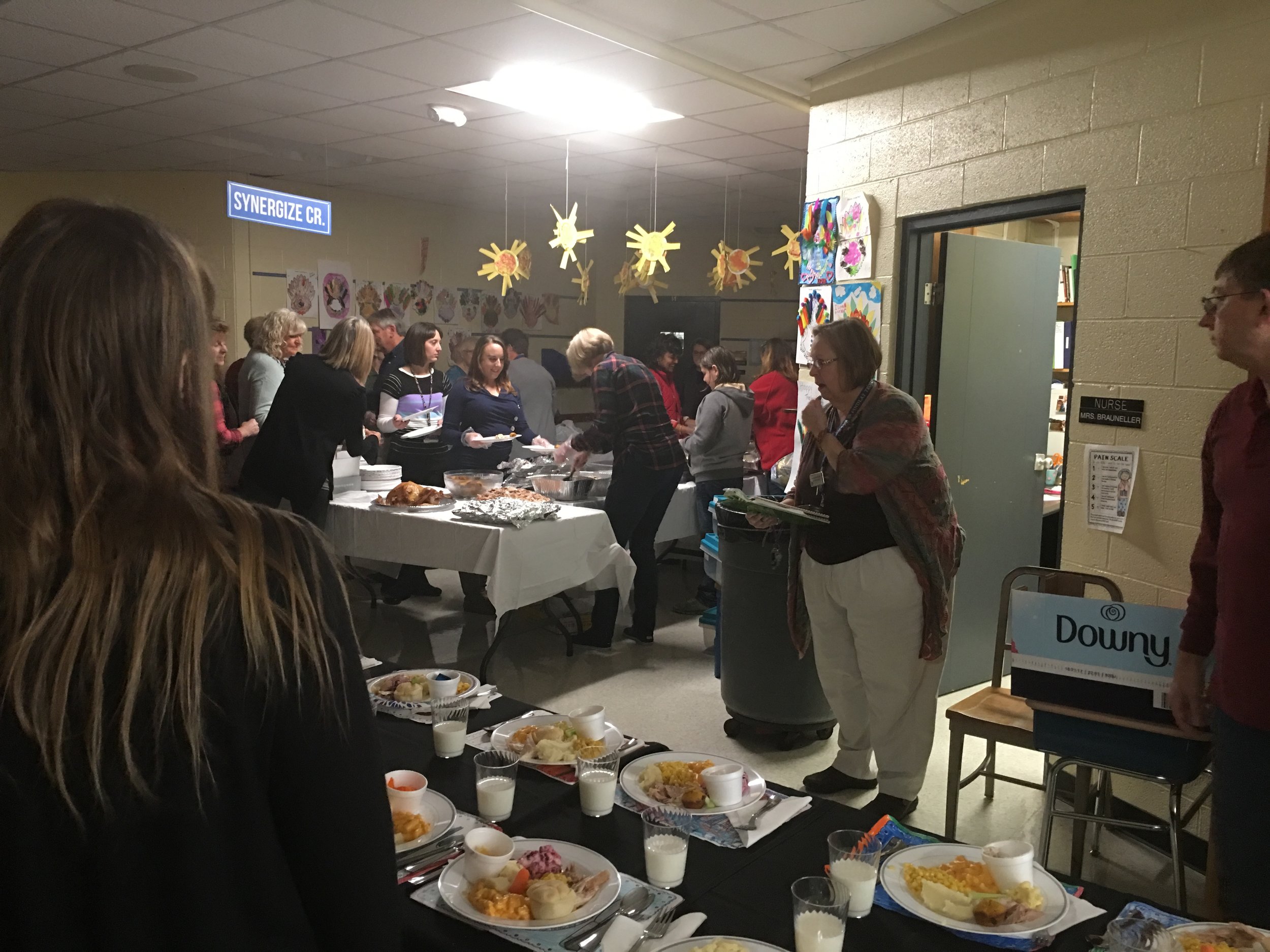 Just a couple weeks ago, I remember talking with a Jacobs School 1st grader at lunch. She showed me what she brought for lunch: a small bag of chips and a candy bar. I said, "Is that all you have for lunch?" She proudly replied, "Yep, and I packed it myself." I said, "I see. Does your mom or dad usually pack your lunch?" She said, "No, my dad isn't around and my mom needs to sleep when I get ready for school." As much as my conversation with this girl both shocked me and broke my heart, I know there are many other kids like her at Jacobs, who don't know what it's like to be served with grace.
At the time of this conversation, Thanksgiving was only a month away, so when Krista Miller, the principal at Jacobs School, invited Gateway to help with the school's first ever Thanksgiving dinner, I couldn't pass up the opportunity.
Just last Friday, dozens of Gateway attenders rallied to provide turkeys, side dishes, and desserts, while many others showed up at the school to help teachers and school staff set up tables, lay out table coverings, and serve the meal.
As the tables lining the main hallway were prepared and the students congregated, I stopped for a moment to reflect on what was occurring. Over 260 students sat in their seats, anxiously waiting to dig in and experience the food that was set before them. I even heard several students share that they had never eaten a home-cooked turkey or had a traditional Thanksgiving dinner. I could see the awe on the kids' faces. It quickly became obvious to me that this meal was more than just a meal. This Thanksgiving dinner proved to be a gift to these kids. It was a gift of the grace of hospitality.
The Apostle Paul wrote about this grace of hospitality in his letter to the Romans. He said:
Let love be genuine. Abhor what is evil; hold fast to what is good. Love one another with brotherly affection. Outdo one another in showing honor. Do not be slothful in zeal, be fervent in spirit, serve the Lord. Rejoice in hope, be patient in tribulation, be constant in prayer. Contribute to the needs of the saints and seek to show hospitality. (Romans 12:9-13)
And so, as the students ate, I silently prayed for them. I prayed that they would trust and know Jesus. I asked God to make His wonderful grace known to them through this simple act of hospitality; that they would experience the everlasting hope of Christ.
Although it took many generous hands and hours to prepare this meal (which lasted less than an hour), we can still pray today that God would use this ordinary meal for His extraordinary purpose. Will you join me in prayer for the kids who attend Jacobs School and for their families? Pray that, through experiencing the grace of hospitality, they would know the love of Christ, which would call them to live in the hope of the Gospel. Let's pray that God would not only fill their stomachs, but that He would fill their souls with grace..the grace of Christ, expressed through hospitality.